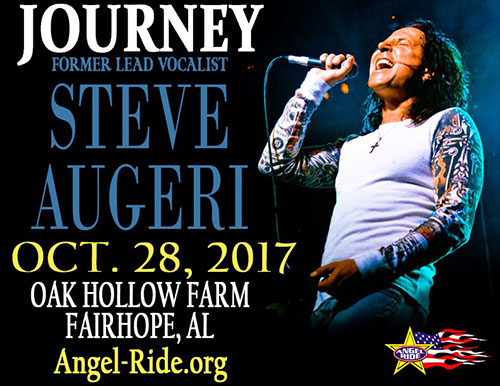 The mission of the Angel Ride Foundation is to provide financial assistance to families of children with unforeseen health problems.
Upon careful review of an applicant's files, awards are distributed on an as-needed basis. All files are documented with medical diagnosis, physician recommendations, family income, expense records; and an estimated cost of transportation, food and lodging. The Foundation assists families faced with financial burdens when health complications are not covered by health insurance.
The Rileigh and Raylee Angel Ride Foundation is dedicated to the mission of assisting families of children who have special medical needs. Families who qualify for benefits receive assistance to help pay for costs associated with the care of these children. Applicants are reviewed by a medical panel and may be eligible for benefits once per calendar year. Hundreds of applicants are reviewed annually and this number continues to grow.
Nearly all the funding to support this foundation is generated by a single fundraising event called the Angel Ride. Each November, thousands of motorcycle enthusiasts turn out to participate in the annual ride. The band of motorcycles has been known to stretch over 20 miles during this ride bringing much awareness to the cause. The ride marks one of the highlights of a 2 day music festival that brings in thousands more who turn out to enjoy the entertainment and support this effort. The community and corporate support for this event is truly a heartfelt experience when considering its objective – to help a child.
The 2017 event marks the 16th anniversary of the Angel Ride. The Rileigh and Raylee Angel Ride Foundation was started a decade ago by the inspiration of two children – Rileigh Glass and Raylee Odom. Rileigh was born with Down syndrome and Raylee with Muscular Dystrophy. Their special needs brought to light the hardships a family may be challenged with when caring for children with overwhelming needs. A small group of family and friends took this awareness and turned it into the determination to establish this funding program that now helps families faced with similar circumstances.
The Rileigh and Raylee Angel Ride Foundation is a 501(c)(3) public tax-exempt organization.