Lots of people are interested in Fairhope Zoning and are looking for properties with specific zoning – most frequently B1, but we'll save the "why" about that for another post. For starters, here's the full Fairhope Zoning Ordinance in all it's glory. It's very searchable so if you're interested in finding out what you can (or can't) do with a particular property because of zoning, start here!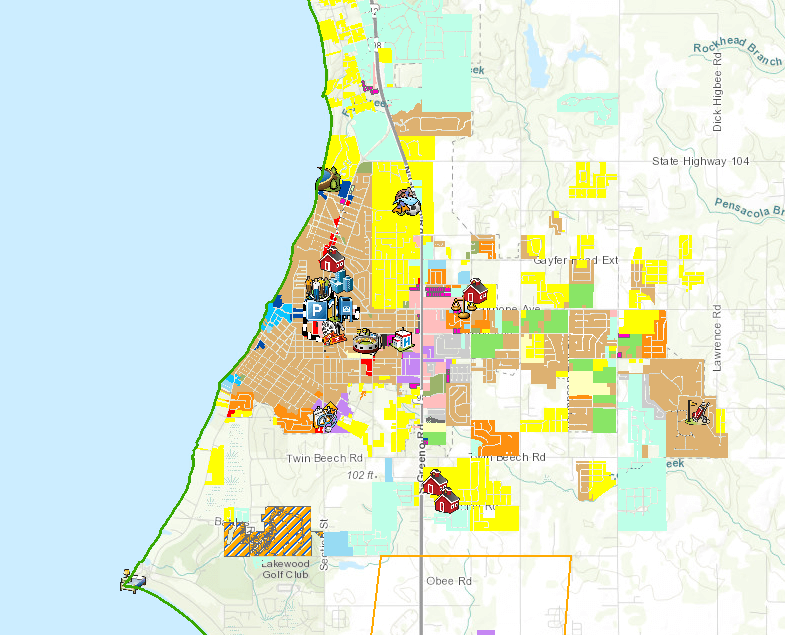 The Interactive Fairhope Zoning Map is available on the City's website here: https://maps.kcsgis.com/WABv2.4/al.Baldwin_Fairhope/Public/Viewer/.
If you're at all familiar with the Baldwin County Parcel Viewer Map and how it works, this is very similar – essentially it's the same data with a zoning layer on top of it. Different zoning districts are different colors. Light brown is R2, which is medium density single family, bright yellow is R1, which is low density single family, red is B1, which is local shopping district, and dark blue is my favorite zoning, B3b, which is tourist resort commercial service district.
The parcel lines are displayed and you can see the owner of record, and you can zoom in and out and scroll around looking for hidden zoning gems!
See also: