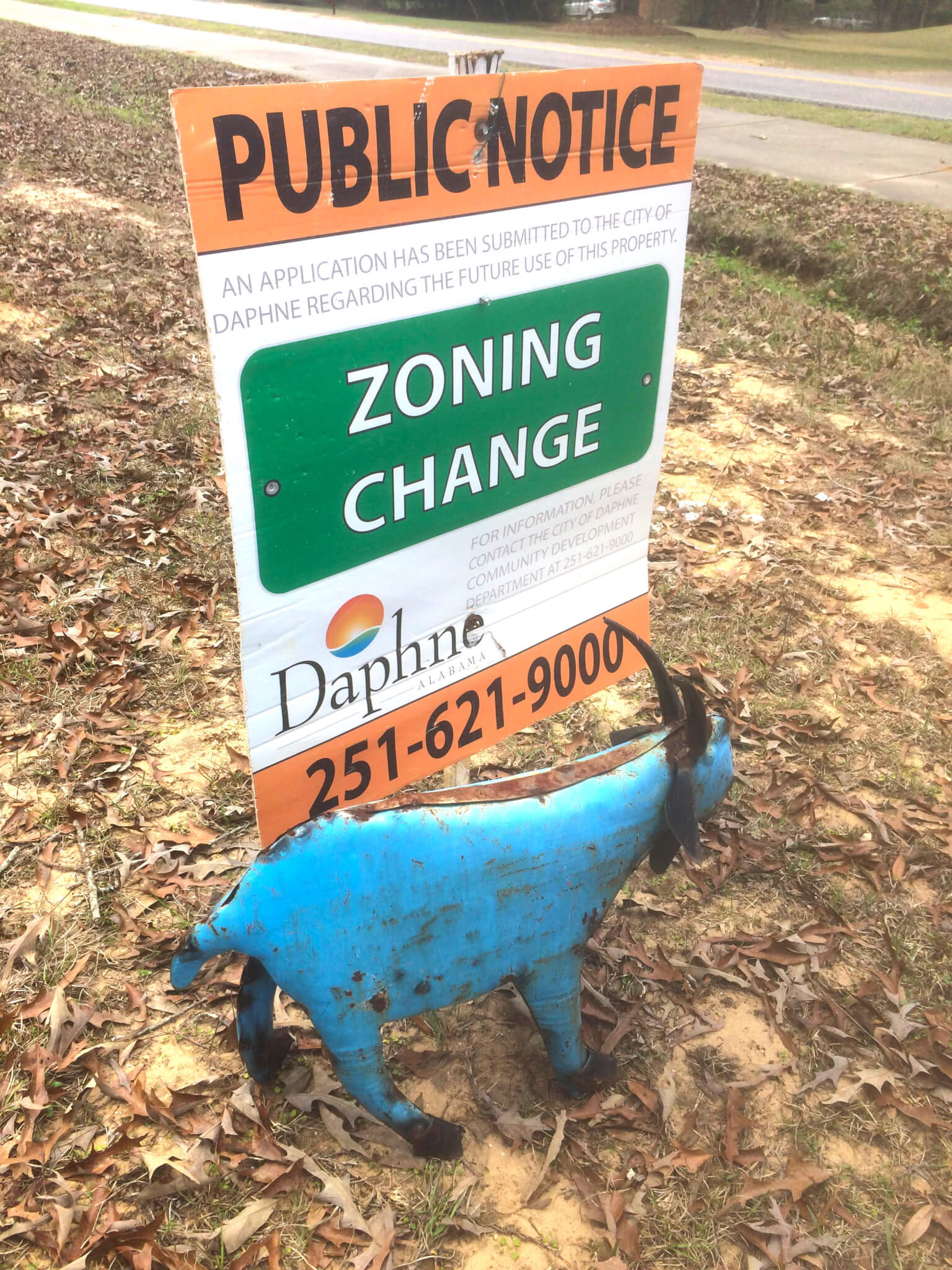 Is Judge Roy Bean's making a comeback?
Following the fire that destroyed the iconic landmark in 2005, Jack West, the former proprietor and property owner drew up plans to build an office complex in 2010 utilizing some of the memorabilia (like the wooden Indian) pulled from the burned building. That plan fell apart for reasons unknown, and now there's a City of Daphne Department of Zoning sign on the property and a little blue reminder of Billy. Might we be about to see "the Bean" rise from the ashes?
And relive the good old days at https://www.jrbreunion.com/!
News Flash Update! Judge's Square is Coming - Maybe Fall 2018!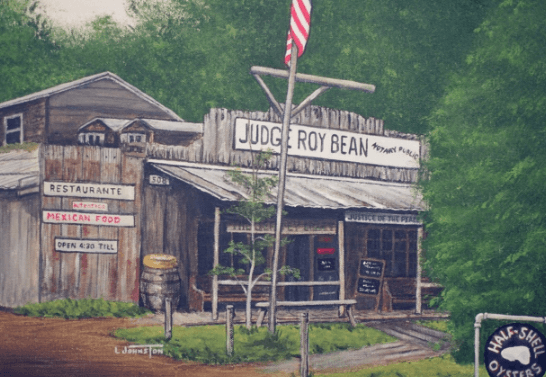 The Return of Judge Roy Bean Daphne, AL