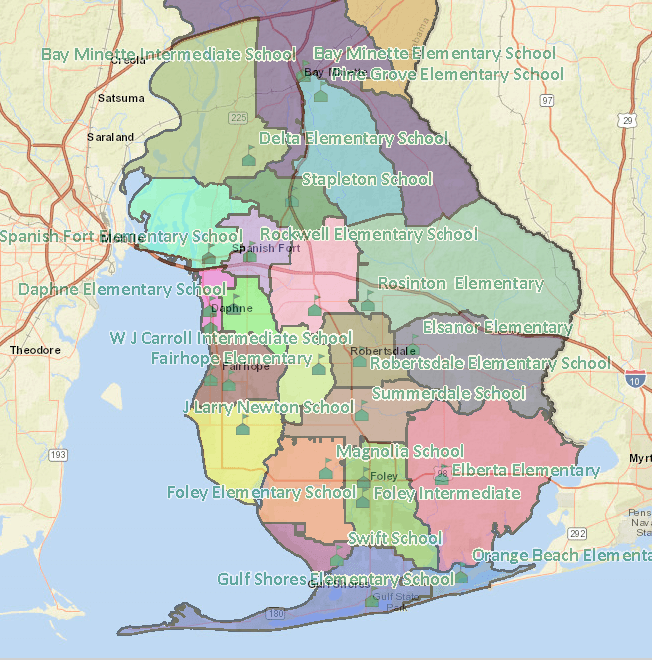 school map baldwin county movetobaldwincounty.com Urban Property
The Baldwin County School Board (BCBE) has all kinds of useful information on their website – calendars, school uniform policy, and an interactive school zone map for the entire county. Click here to search the school zone map by address or just look at the school zone boundaries on the map.
If you're looking for a home in a particular school zone, call Sue or Dave at Urban Property 251 990 9909, or send us an email!
Homes for sale in the Fairhope Elementary School zone
Homes in the J Larry Newton Elementary School zone